A Complete Telco Solution for Your Bed and Breakfast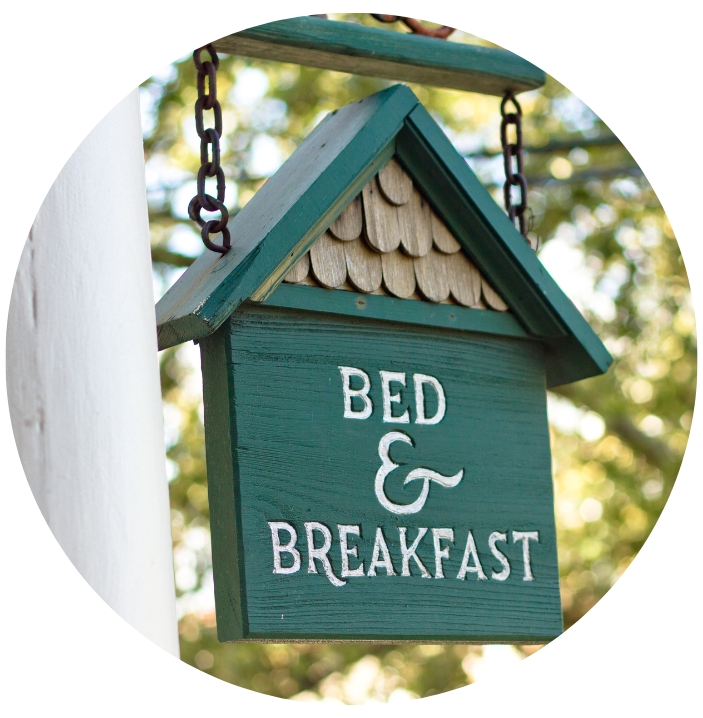 At Wireless Nation, we understand the unique needs of the hospitality industry, and we're committed to providing top-notch customer service and diverse network options to your Bed and breakfast business.
Why Choose Wireless Nation for Your Bed and Breakfast:
Simplified Solutions: Say goodbye to dealing with multiple telco providers. Wireless Nation offers a full suite of products, including internet, mobile, and intelligent WiFi, all tailored to meet the specific needs of your B&B.
Secure Guest Access: With Plume WiFi, you can ensure your guests enjoy a safe internet experience with AI-powered enterprise-grade security. Say hello to easy and reliable WiFi access, leaving your guests impressed with their stay.
Customised Packages: We understand that every business is unique. Our Business team will work closely with you to create a solution that perfectly suits your B&B, with full-premise WiFi coverage and more.
Great Coverage: With access to several different networks, we've got you covered. Experience our exceptional services from the heart of the city to the tranquillity of the countryside.
Explore Wireless Nation's Plume WiFi:
Discover the power of Plume, a revolutionary WiFi solution designed to transform your B&B. Unleash the true potential of your business with a complete network management system with AI-powered enterprise-grade security, all wrapped up into an elegant user-friendly solution. It automatically adjusts to your guests' needs, keeping them connected and satisfied throughout their stay.
Visit our Plume page for more information and why it's the ideal choice for your Bed and Breakfast
Mobile Phone Services:
Stay connected wherever you go with our reliable mobile phone plans powered by the Spark NZ network. Experience crystal-clear calls and comprehensive coverage, ensuring you never miss a moment.
Staying Safe Online Courses – Free for Bed and Breakfast Association Members:
At Wireless Nation, we prioritise the safety and security of our customers. As a Bed and Breakfast Association member, you'll gain exclusive access to our Staying Safe Online Courses, equipping you and your staff with the knowledge and tools to safeguard your business and guests from online threats.
Great service great people
Absolutely amazing company and amazing staff. I am the happiest I have ever been since signing up with this Company. The Staff are amazing and no matter how many times I have had to contact them they are patient and always so glad to help. Thank you guys do much. You do come highly recommended. 😊❤️
We're very pleased with Wireless Nation.If they don't answer the phone when you ring, they will return the call very quickly and help you out.It was super easy to install the modem and it's working very well.Marty D
Great company to deal with, easy set up, highly recommend.
Great experience, actually answered the help phone when I called.
Graham Crowther
1700883902
Ordered the box at 11am. It arrived in Napier 1pm the next day. Plugged it in internet within seconds. Would highly recommend wireless nation to all. A very happy customer
Brian Robertson
1700278205
Great service and follow-upWifi working great now
The Wireless Nation Modem actually works better than my home fibre connection. Furthermore, I like the flexibility of adjusting the data packet according to my needs. Happy customer!
Cornelis Bootsman
1699509688
Great service all round. Took just a couple of minutes to get going, don't need to worry about broadband. I purchased a mobile one, so can take it camping all for one price. Deco Superior mesh WiFi 4g+
Ordering was easy, delivery fast, coverage excellent.
Awesome customer service. You get to speak to real person!
Awesome help and great product.
Caroline Yarndley
1698974130
Travelling around New Zealand in the RV and wireless nation has been fantastic. I've had awesome signal everywhere I go. As advertise totally plug and play
Newbies to Wireless Nation. No issues and no issues with setting up
We have fairly recently subscribed to Wireless Nation, found them excellent to deal with. From the first enquire to up and running there was a few emails and phone calls WN could not be more accommodating. These guys are on the ball. DC
Wireless Nation has fantastic customer service. I had had some technical issues and was unsure if it could be resolved. One of their team members got onto it and found a solution. I am very pleased with the service and result. I highly recommend Wireless Nation.
WiFi Nation is A great company to deal with! You get real people to assist you and they are prompt and efficient. The follow up service calls are much appreciated and we've not had such good service from any other business for as long as I can remember. Keep up the good work 👏🏻😊
Great service from Wireless Nation. Easy setup etc
Good value for money very reliable
Been with this company since 2019. Decided to upgrade to a newer modem. Greeted by a young guy offering to make a coffee then Jessie (guy who I often spoke to on phone). Very professional.Went overall particulars with us. Would highly recommend this company..Use at home and also when in our motorhome. Colleen & Bill
Get Connected Today
Embrace superior customer service, a diverse network, and seamless WiFi connectivity for your Bed and Breakfast. Experience the Wireless Nation difference and see why we're the go-to telco partner for businesses across New Zealand.
Contact our Business team today to discuss a personalised solution that suits your B&B's needs. Let's elevate your guest experience together.
"*" indicates required fields