Refer a Friend
and you both get $50 credit!*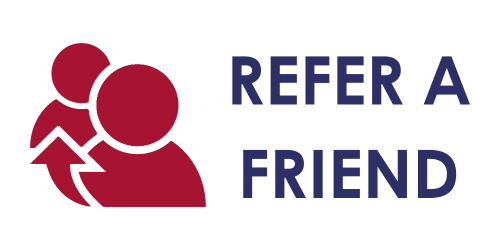 Step 2
Scroll down to the bottom and invite your friend by either sharing your personalised link or via the email invite feature.
Step 3
When your friend's service with us becomes active, you both will receive a $50 account credit!
With Wireless Nation's 'Refer a Friend' deal, both you and your friend can receive a $50 credit on your accounts.
Here's how it works: When your friend signs up for Wireless Nation and enters your Wireless Nation account number in the referrer field, you'll both get the credit as soon as their connection becomes active. It's that easy! So why not share the love and spread the word about Wireless Nation today?
How can I make sure my WN account number gets added when my friend signs up?
The best way to refer a friend is to use the referral platform within your MyHub account. You can use the email invite feature or personalised referral link provided in your MyHub account. This will automatically populate the referral link with your Wireless Nation account number when your friend signs up online.
Please note that the signup must occur during the same web session that your friend clicks on the referral link. If they close the webpage and start a new browsing session, the referral system won't pick up your referral code and will not work.
How many days does my Friend have to signup?
Your friend has 30 days to sign up, make payment, and get activated in order for you both to receive $50 credit on your accounts. If your friend does not activate their account within 30 days, the refer a friend credit will not apply.
How many people can I refer?
You can refer as many friends as you like! There's no limit on the $50 credits you can accumulate on your account.
Terms and Conditions
*To receive $50 account credit you must be an active Wireless Nation customer with an active service, your referral must be new to Wireless Nation, and your Wireless Nation account number must be entered in the 'Referrer' field when your friend signed up on the Wireless Nation website to a Wireless Nation broadband or Mobile Phone plan (this happens automatically if your friend uses the referral link you have sent to them). The credit will be entered into your Wireless Nation account once the new customer's account becomes active. Credit cannot be paid out. There can only be one referrer per new customer.
Offer valid until further notice.