The Ultimate Portable Tech Packing List For NZ Travels
Everything you need to travel and live better in your beach, bach, or motorhome.
Gone are the days when heading to your bach meant leaving modern comforts behind. Board games and bulky machines have been replaced by portable gadgets and devices to help us travel smarter while staying safe and entertained.
Have you got all of these items in your travel bag? Take a look through the list and see what you could be missing.
Safety & Essentials
Bluetooth Tile Tracker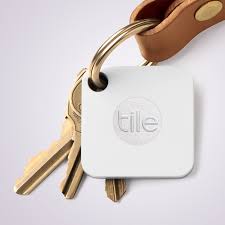 Keep track of your belongings and enjoy peace of mind with a Bluetooth tile tracker. Simply attach this handy tracker (in the form of a keyring, sticker, or slim credit-card style device) to your valuables, download the app, turn on bluetooth on your phone, and you won't have to worry about losing your precious items again.
Don't spend all day digging through sand dunes looking for your keys – check the app for their last known location or make them ring if you're close (within 60m, depending on obstacles).
First Aid Kit
This isn't technically tech, but it's an absolute must-have on any road trip or adventure around New Zealand. Keep one in your car, so you never forget it at home.
A standard kit should include: 
Bandaids 

Pain relief medication (paracetamol or ibuprofen)

Antiseptic wipes or cream

Roller bandages

Sterile gauze 

Adhesive tape 

Safety pins

Scissors or a swiss army knife

Disposable gloves

First aid manual
Don't forget to also include any necessary prescription medications that your family might need, including epi-pens or antihistamines. These days, it's also worth including spare face masks in your kit too. You can read more about first aid essentials and what to keep in your kit here.
Smart Doorbell
See from afar who's knocking on your door at home with a Smart Doorbell that you can easily install yourself. When the doorbell rings, it'll send an alert to your phone or designated device with a live video feed so you can see who's there and even talk to them from wherever you are.
With some versions featuring adjustable motion zones or a night vision camera, you can feel secure knowing that your home is safe even while you're away.
Wireless Nation Portable Modem
To paraphrase Crowded House: Everywhere you go, you always take the WiFi with you! With a portable modem and either the Lifestyle or NZMCA Plan from Wireless Nation, you can take the internet wherever you go around New Zealand on your travels.
Plug it into your motorhome, boat or bach, and instantly connect all of your devices as if you were at home, with a 4G connection* that often still works when mobile phones lose coverage.
Find out more about our Lifestyle plans and our NZMCA plans now.
*Dependent on location. See our coverage map here for more.
Check out our article about Wifi vs Hotspotting.
Personal Locator Beacon (PLB)
Recommended by the NZ coastguard for boaties and by DOC for land-based adventurers, a PLB could be the device that saves your life in an emergency.
We Kiwis love our rugged, remote regions, but in these areas if something goes wrong there probably isn't mobile coverage to call for help. If you need urgent medical assistance or evacuation, activate the PLB and it'll send an alert to emergency services, who will deploy a helicopter and medics to your location.
For Your Vehicle
Tyre Pressure Gauge
Too low or too high tyre pressure can affect your vehicle's performance and be hazardous on the roads, as well as wearing down your tyres faster. A tyre pressure gauge allows you to check your tyres at any stage of your journey, without having to go to a service station.
There are options for tools with digital or manual readings, and some models come with an inbuilt light for night measurements. If you're buying one for your motorhome, make sure it has a high enough PSI/BAR rating as motorhome tyres have a higher pressure than standard car tyres.
Car Jump Starter
There's nothing worse than a dead battery in the middle of nowhere with no service station for miles. Now, you can get back up and running in no time with your own jump start kit.
You may not need it often but when you do, you'll wish you had one. Make sure you read the instructions thoroughly before use and take care when touching the battery and the leads afterwards as they may be hot.
Car GPS Tracker
Can't remember where you parked? Car got stolen with all your goods in it? With a GPS tracker, you can find it again almost instantly. Simply place it inside your car or mount it to the undercarriage, and you're good to go.
A rugged, waterproof tracking device designed to locate and find high-value assets like your car, motorhome or boat. With a low cost and a super long battery life (4 years) this could be one of the best investments you make for the security of your vehicle.
Handsfree phone holder or car kit
Drive safer with a hands-free phone holder or Bluetooth car kit, so you don't have to look down to view a map or find the "Next" button to skip through your playlist.
Use voice commands to get things done on your device such as make calls, play music, and find directions, so you don't have to take your hands off the wheel (and your eyes off the road) while you're driving.
Entertainment
Bluetooth Speaker
We all love a bit of portable music – playing your favourite tunes while you wait for the fish to bite, or while you prepare the evening meal at your campsite.
Bluetooth speakers come in handy little sizes to slip into your daypack or beach bag and take anywhere with you. Some are waterproof and some even float, making them ideal for days out on the water. Simply connect it to your phone via Bluetooth and start playing your favourite tunes!
Waterproof Camera
Action cameras are enormously popular among adventurers for a simple reason: they're rugged and can withstand almost any weather you throw at them.
Capture all the action on the beach or in the mountains without missing a beat, and take it swimming or diving with you to show off on Instagram later. These are the ideal camera for Kiwi summers – so don't forget yours!
Device for Watching Content
Whether it's a rainy day and you're stuck inside, or there's a sports game on that you just can't miss, there are times when a phone screen just won't cut it – you need something bigger.
A tablet or a Chromecast for your TV can help to create a home away from home that will keep the whole family entertained. Don't forget to take chargers for your tablet and download or save a playlist of movies so you're all set before the kids start screaming.
Find a tablet or chromecast now.
Charging & Power
Power Bank
Speaking of chargers, when you're busy having adventures you're probably not too keen to sit inside next to a power outlet and wait for your phone or camera to charge. Enter: power banks.
These handy little devices let you keep going wherever you are, whatever you're doing, while charging your devices. They're portable and light, and come in all shapes and sizes so you can pick one that's right for your needs and personality.
Solar Charger
If you're going to be off the grid either freedom camping or on your boat, you'll want to bring a solar charger to keep your essentials powered up and turned on.
Taking power from the sun, solar chargers range in size and capacity but can at least juice up your phone, tablet, or small camera.
Car USB Charger
Essential for motorhome users and road trippers – charge your phone while you're driving with a car USB charger that turns your cigarette lighter into an outlet.
USB Charging Station
Avoid fights over who gets to charge their phone first with a multi-port USB charger that allows you to simultaneously charge anywhere from 2 to 10 devices from one single outlet. Save space in your bags and at the wall, and keep the peace in your family.
Travel Well with Wireless Nation
Wherever you're going on your road trip, carry these tech essentials to help you travel smarter and more safely around Aotearoa.
Don't forget to take your various cables and chargers, and consider buying a tech pouch to keep them all organised for easy access on the go.
To take your journey to the next level and travel like a pro, check out our list of must-have NZ travel apps for your road trip.
Get a better connection on the road with Wireless Nation. Call us now.