The Future of 100% Mobile Coverage Explained
This article was written by Wireless Nation Director, Tom Linn. 
You might have seen the advertisement from One NZ (previously Vodafone NZ) about launching 100% mobile coverage in collaboration with SpaceX in 2024. Several New Zealand Motor Caravan Association (NZMCA) members made comments about it at the Christchurch Motorhome, Caravan and Leisure Show and on social media.
The advertisements and news headlines made it sound like you will be able to use text, calling and data anywhere you can see the sky in the future. So, we thought some further explanation was needed to get your expectations right about the future of mobile services in NZ.
Firstly, mobile towers on land and in space are quite different. On land, towers are only a few kilometres away from your mobile phone, whereas, in space they will be around 500-1,000 km away. What's the problem with long distance? The longer the signal has to travel, the less efficient it becomes. It means less data for every device connected to it.
For that very reason, the initial service offered by One NZ will be SMS (text message) and MMS (multimedia message = picture message) only.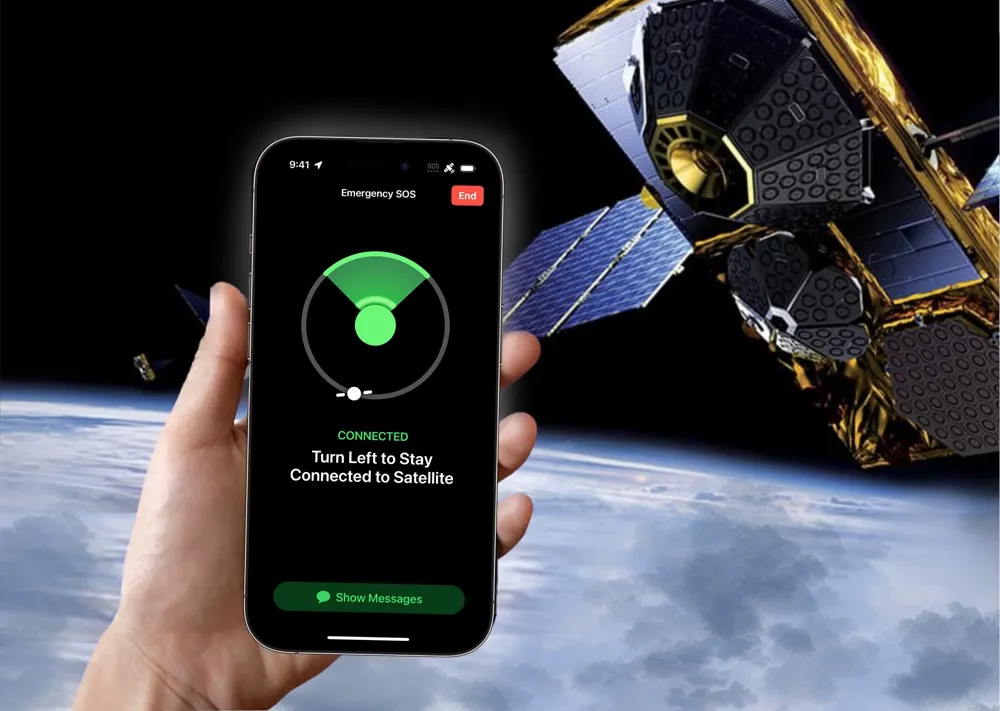 Apple's iPhone 14 is currently able to send emergency messages via Globalstar satellites from the United States, Canada, France, Germany, Ireland, and the U.K. Credit: SpaceNews/Apple/Globalstar
Calling and data will come later, but don't expect data speeds to be the same as what you get while connecting to terrestrial cell towers near you. If and when the data is available through cell towers in space in 2025, it may be fast enough to use limited applications such as banking, but unlikely to be able to stream anything in high definition.
I'm not even sure it will be good enough to stream standard definition. It's also unclear if there will be any additional cost to use satellite-to-mobile service when it's available. Basically, your mobile phone needs to roam into a cell tower in space coverage when you're outside the usual land based cell phone coverage.
Secondly, 2degrees and Spark announced that they will offer satellite-to-mobile service with trials starting in late 2023. They both are partnering with Lynk (another low earth orbit satellite constellation) to provide such service. Similar to One NZ offer, only text messaging service will be available initially.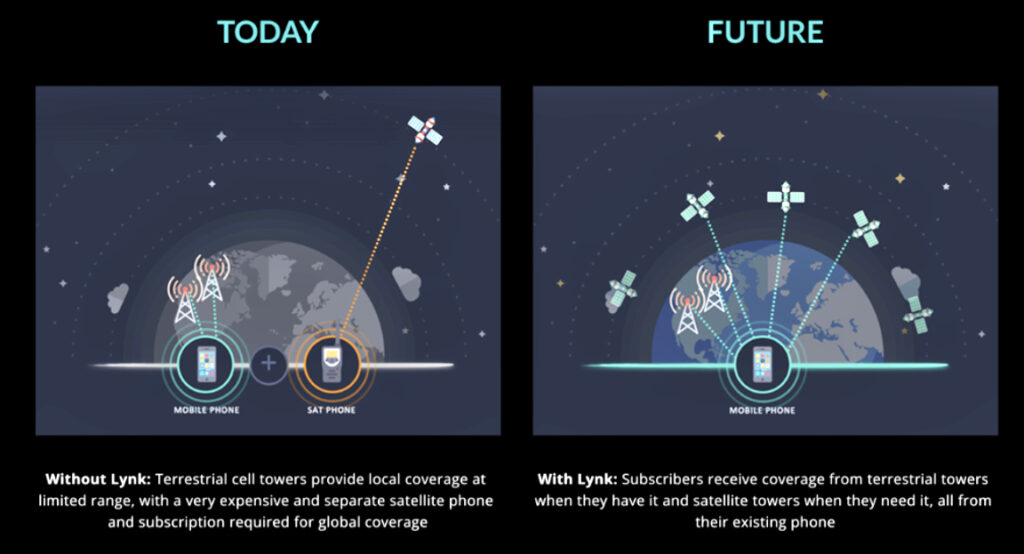 Direct 2-Way, Sat-To-Mobile-Phone Comms Via Cell Towers In Space Are Proven Viable By Lynk Global. Credit: satenews.com
Great news for all of us is that we will eventually be able to use satellite-to-mobile service when we travel in places without conventional cell tower coverage, thanks to cell towers in space. It would be especially useful during emergency situations. Even better news is that the service should work on most of the existing modern mobile handsets.
The bottom line is that if you're planning to use satellite-to-mobile service as a hotspot, it's unlikely to be fast or cheap enough to stream entertainment. It could become your essential travel companion though to keep in touch with your loved ones or emergency services while exploring or hiking in very remote areas via messages in New Zealand.
Lastly, if you are wondering about the difference between satellite-to-mobile service and Starlink satellite internet, the latter requires extra hardware such as an external flat panel antenna and modem. Starlink satellite internet service is currently available in New Zealand. It doesn't come with local phone support but you can message them if you need help.
Satellite-to-mobile service will be offered in partnership with local mobile companies, so you can call your mobile service provider such as Wireless Nation to get support if you ever get stuck.