GUEST POST: Belt & Braces Connectivity with Wireless Nation
This article was written by NZMCA member, Ernie Newman, for the Motor Caravanner magazine.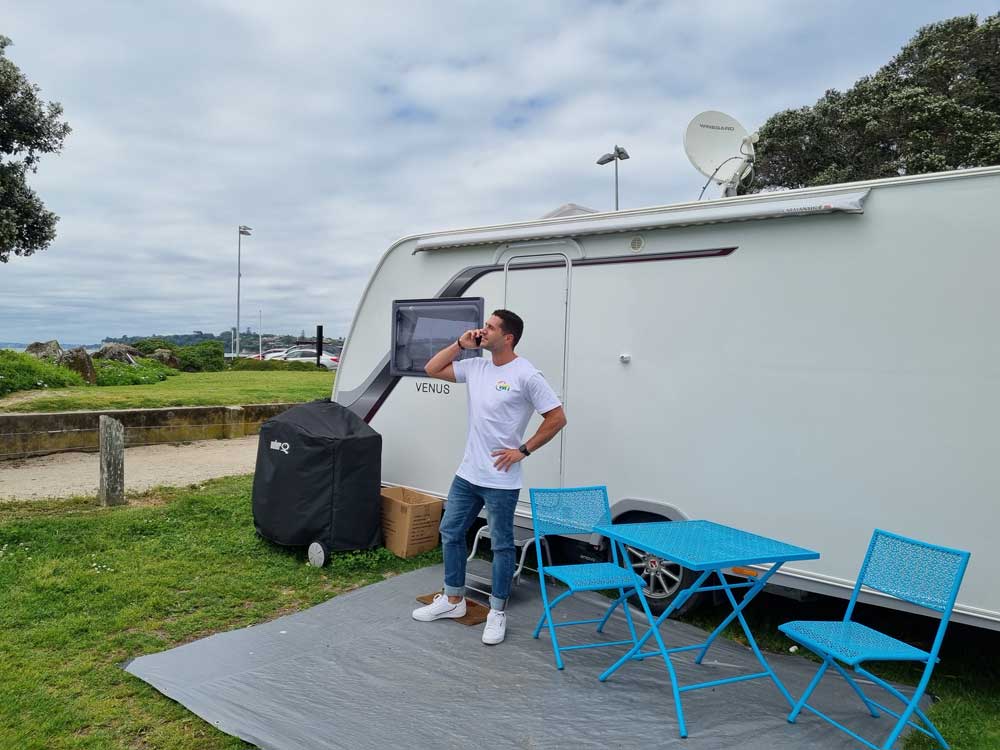 Wireless Nation – the telco that constantly upgrades its service to meet the specific needs of motorhomers.
That description has gained even more substance with the launch of the company's new NZMCA Bundle. For the first time this provides connectivity through both of New Zealand's dominant cellphone networks – Spark and ONE NZ – as part of a single, affordable package tailormade for motorhomers' needs.
For out-and-about people that's seriously useful at any time, but with our recent spate of natural disasters it's become even more of a benefit.
Key to the new Bundle is WiFi Calling – the ability to make calls and send texts via the Internet as well as via the conventional cell phone network. Even more importantly, if one network has an outage, or a weak signal, you can use the other to stay in touch with friends and family.
The Bundle is very competitively priced. The monthly charge for 2 Gigabytes of mobile, 60 Gigabytes of data, unlimited NZ and Australia standard calls and texts, and mobile hot spotting is $79.98. Increasing the data fivefold to 300GB costs another $20.20.
Members need a suitable cellphone handset to take full advantage of the plan. And those who are new to Wireless Nation will need a Wireless Nation modem at $299 plus shipping – a very tidy little unit that can be tucked away and moved easily between the living room, motorhome and motel.
NZMCA Member Jan shows all her devices connected to the Portable WiFi Modem. The modem requires a 240V or 12-24V power supply to operate.
The new NZMCA Data Bundle has already been used by keen NZMCA members.
Joye Halford is one. Joye says an added advantage is having only one account covering broadband Internet plus a very usable mobile phone on a different network. That ensures that even in some bad reception areas there is a choice.
Meanwhile, whether or not you are a current Wireless Nation user, check out the new bundles.
You will benefit from the new service. And by the way, A portion of revenue from each connection goes back to the NZMCA to help improve member benefits and parks!
Contact Wireless Nation to find out more about the NZMCA Bundles.