How to check whats using data on my Mobile Phone
Due to data privacy laws in NZ, we cannot see what you use your data for (browsing, photo/video upload/download, social media, streaming). In a way internet data is like electricity, we count exactly what is used, but like your electricity provider we do not know if it was used by your oven, hot water cylinder or electric lawn mower.
You may be able to view the apps using the most data through your mobile's settings. We cannot guarantee its accuracy as this may only indicate a collective usage of the apps using mobile data on your phone.
Remember "Current Period" on your phone settings does not mean your current Wireless Nation usage period.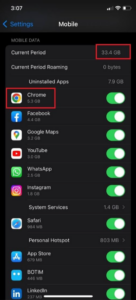 iPhone:
Settings > Mobile Data > scroll to the point where you see the names of the apps with
the amount of data use by them as shown below: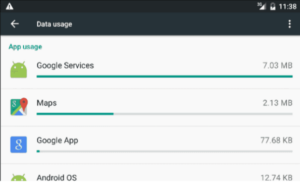 Android:
Settings > Data Usage > Mobile Data Usage
Pro Tips:
Streaming content in high quality over phone apps such as Netflix, YouTube, Spark Sport, Neon, Amazon Prime, etc or video calls can easily use 700MB – 1.5GB per hour.
Make minimal use of mobile data once you receive an 80% usage notification SMS from us to prevent top-ups.
Only switch on the mobile data when you are not able to connect to WiFi networks around you if you are on a plan less than 10GB.
Disable WiFi Assist as it automatically prioritises mobile data when you have a poor Wi-Fi connection.
Disable updates/cloud synchronisation on mobile data and set only to WiFi.