Your Connectivity One-Stop-Shop
Tailored Solutions for Coastguard Members
Identify the best persona that fits your lifestyle and discover the best mix of solutions tailored for you.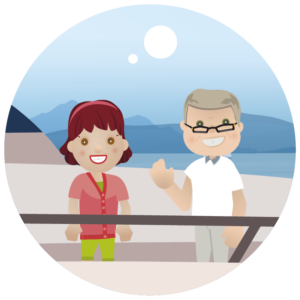 Full Time Liveaboard
You embrace the boating lifestyle full time in your boat. 
Full Time Liveaboard
We recommend:
Coastguard WiFi & Mobile
Make Coastguard WiFi (Portable WiFi) your main source of connectivity, and enhance it with a smaller mobile phone plan as this offers connectivity beyond your boat. As your devices connect to the onboard WiFi from your Coastguard WiFi connection, your mobile data needs will be minimal, a great way to save!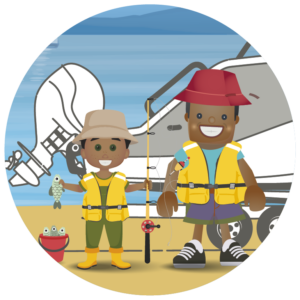 Weekend Wanderer
You utilise the weekends to head out on the water and explore but still need a permanent connection at home.
Weekend Wanderer
We recommend:
Coastguard Mobile & Home Fibre
A larger 5GB or 40GB Endless Coastguard Mobile plan with free hotspotting is recommended to keep you and your devices connected. Get your home connected with Coastguard Home Fibre — and have everything under one bill and a single point of contact for help.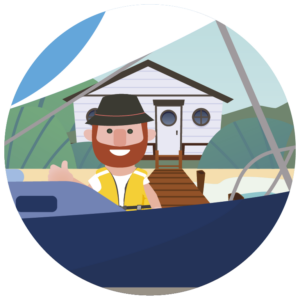 Coastal Cruiser
You take longer periods of time away on the water and include trips to the bach.
Coastal Cruiser
We recommend:
Coastguard WiFi, Mobile & Home Security WiFi
Stay connected both out at sea and at home with Coastguard WiFi. Pair it with a compact Coastguard Mobile plan, as your mobile device will be seamlessly linked to the WiFi. For added convenience, if you require surveillance cameras, our Home Security WiFi has you covered even when you're not around.
From versatile Portable WiFi for on-the-go adventurers to Home Fibre providing a permanent link at home, and Mobile Phone Plans with neat features, to Home Security WiFi keeping your home or vessel protected.
Embrace seamless connectivity and unlock the full potential of your journeys with our tailored solutions!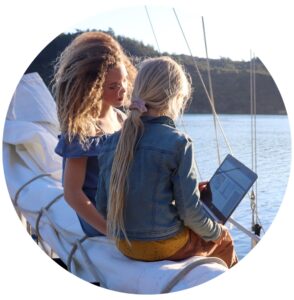 Coastguard WiFi
Discover the ultimate freedom of connectivity with our versatile portable WiFi solution, Coastguard WiFi! Seamlessly switch between using it at home or taking it along in your boat or at the bach. Keep all your devices connected when you travel, allowing you to browse, stream, and share unforgettable moments with family and friends.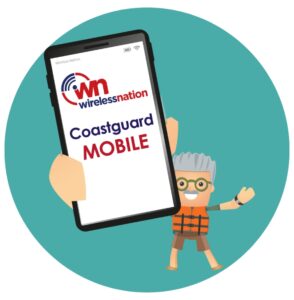 Coastguard Mobile
 Enjoy the convenience and flexibility of staying connected on the go with Coastguard Mobile. With our plans, you'll have great coverage on your mobile phone which runs on Spark's 3G/4G/5G network, clear call quality, and a wide range of features such as "WiFi Calling" to improve your mobile experience. Bundle it up with Coastguard WiFi and you'll have dual network coverage so you never miss a beat!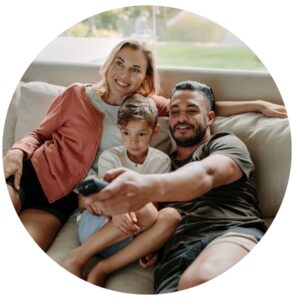 Coastguard Home Fibre
Designed for members seeking a reliable, high-speed Fibre connection at home while they embark on their adventures. Leave no one offline with other residents staying home, while you take your portable WiFi on your adventure. If you don't have anyone remaining at home, you can put your Fibre connection on hold when you travel!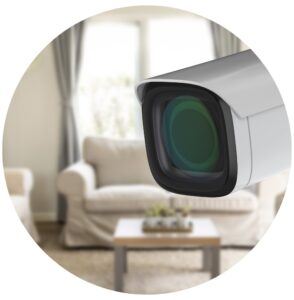 Home Security WiFi
Protect what matters most, even on the go! Our low-cost data plan empowers you to keep your home secure with reliable connectivity for security cameras or other smart devices while you take your Portable WiFi on thrilling adventures. Rest easy knowing that your home or vessel is guarded, no matter where your travels lead you. Stay safe, stay connected, and embrace worry-free exploration with Home Security WiFi!