How To Watch Live Sports Online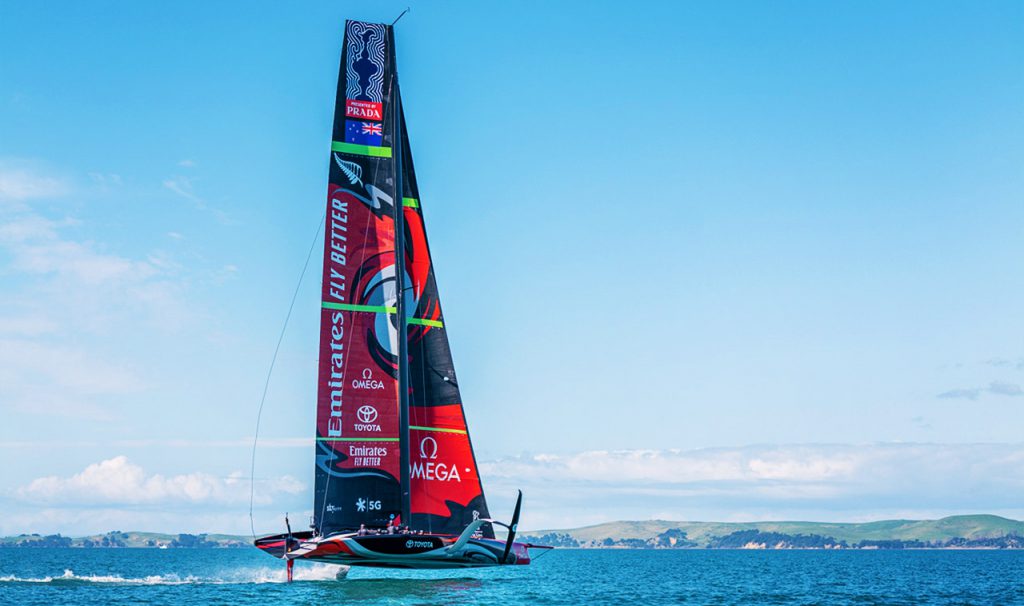 Don't miss out on the action – discover how and where to watch live sports online in New Zealand, all without an antenna or box install. 
We Kiwis love our sports, and there's nothing better than cheering on your team as they face down an old foe on the sportsfield. 
In the 'old' days, if you wanted to watch live sports on TV you had two options: either head down to the pub, or buy yourself a Sky Box/antenna to get the sports channels beamed into your living room. 
These days though, there are a host of other options available so you can watch live sports online without needing to install any equipment or even put on pants to leave the house. 
Now, you can sit back on the couch (or the edge of your seat, depending how the game is going), in the comfort of your own living room to enjoy the best sports NZ has to offer. 
And, even better, with sports channels being accessible online, you don't even need a TV to watch – meaning that you can keep up with events from your bach, your boat, or your campervan, without missing a beat. 
All you need is a device and an internet connection (we can help with that), and you're good to go. 
Find out where to watch your favourite sports online this year, including the America's Cup, rugby, cricket, football, boxing, netball, and more, and don't miss a minute of the action. 
Livestream the America's Cup 2021 
If you can't make it to the fan zone on the Auckland waterfront, you can still get up close and personal with all the racing action on your device. 
First up in 2021 is the Prada Cup, running from January 15 to February 22, pitting Italy, America, and Great Britain against each other to decide who will be facing off against New Zealand in the final. 
Then, from March 6 – 21, it's the main event – the America's Cup. New Zealand will face off against the challenger over a series of races to decide the winner of the 2021 America's Cup.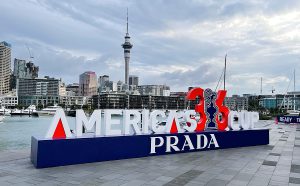 Where can I watch it & What does it cost? 
Every America's Cup race will be live streamed on YouTube, Facebook, and americascup.com. 
TVNZ will also be broadcasting every race free to air on TVNZ On Demand, with coverage beginning 1 hour before racetime. Their coverage includes commentary, weather reports, team insights, history and more to help viewers understand all the action as it happens. 
To access TVNZ On Demand's content, you need to create an account but don't worry – it's entirely free. 
Watch rugby live online 
Whether you follow union, league, or super rugby, you can catch it all on Sky Sport Now. 
Super Rugby begins again on February 26 with the Highlanders vs the Crusaders, building up to a grand final marked for 8 May. 
Super Rugby's Trans-Tasman tournament will kick off on Friday 14 May with the Highlanders vs the Queensland Reds, leading toward a grand final on 19 June. 
NZ Rugby has announced plans to play test matches against Italy and Fiji in July, followed by a tour to Europe to play against Ireland and France. However, given the current Covid-19 situation in Europe and Britain, these plans may deviate closer to the time.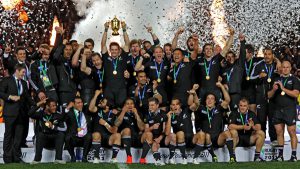 Where can I watch it & What does it cost? 
Sky Sport Now delivers all the rugby content you need across 12 Sky Sport and ESPN channels, and best of all, you don't need a Sky Box for it. You just need an internet connection and a device, and you're good to go. Once you're a member, you can also watch games on the go on your mobile with Sky Go. 
Sky's programming includes all the live games as well as highlights, replays, pre-match discussions and post-match analysis. You can also access documentaries to take you behind the scenes or into history with some of your favourite players. 
There's a 7-day free trial, so if you're just after the one game, you can get it free. However, for following the whole season you'll want to go for the weekly pass ($19.99) or monthly pass ($39.99) to see all the games. 
Watch cricket live online 
From T20 to multi-day matches in the sun, cricket means summer in NZ and there's nothing we love more than kicking back with a few beers and watching the game. 
However, if you can't make it to the pitch, don't worry – Spark Sport has you covered for all the NZ games. For anything outside New Zealand, you can rely on Sky Sport for live streaming. 
Set a reminder on your phone for the International T20 Matches coming up on 22 February (Black Caps vs Australia), and 28 March (Black Caps vs Bangladesh). 
There are also regular Domestic T20 Matches throughout January and February 2021.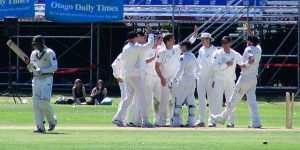 Where can I watch it & What does it cost? 
Spark Sport offers an all-inclusive monthly subscription for $24.99 that lets you access all games, live and on demand. Spark Sport is the official partner of Cricket NZ, so all the games played here will be streamed on their platform. 
With Sky Sport Now, you can choose between a week pass ($19.99), a month pass ($39.99), or an annual pass ($399.99), so you can keep up with the Black Caps games overseas, Aussies, the Brits, the South Africans, and Indians – every global game is at your fingertips. 
Alternatively, if you prefer to listen to the games while doing your work, you can tune in on the ROVA app through your mobile or device. 
Livestream the Netball ANZ Premiership 
Time for the ladies to show us what they've got! The ANZ Netball Premiership is always an exciting watch, and 2021 will be no different. 
Opening on 18 April with Te Wananga o Raukawa Pulse vs Robinhood Stars, this season will see 45 matches at 13 different venues across the country, on Sunday and Monday nights. The grand final to decide this year's champion will be on 26 July. 
Where can I watch it & What does it cost? 
On Sky Sport Now, you can watch all of the ANZ Netball Premiership games live, as well as enjoying pre-match and post-match commentary, replays and highlights. All you need is a device and an internet connection, and you can subscribe to Sky Sport Now to access all 12 Sky Sport and ESPN channels. 
You can either pay weekly ($19.99/wk) or monthly ($39.99/mth), and there's a 7-day free trial before you commit. 
Watch football live online 
Stay up all night for every live football game on Spark Sport or Sky Sport Now. 
The English Premier League season is on now, through to May 23 2021, on Spark Sport. 
Meanwhile, on Sky Sport Now you can catch all of the European action with the UEFA Champions League, Europa League, FA Cup, La Liga, Bundesliga, and more. 
Where can I watch it & What does it cost? 
For the English Premier League, you can watch all 380 games live and on demand on Spark Sport for a monthly $24.99. They also feature a Manchester United TV and Liverpool TV channel, for superfans. 
For the European tournaments, Sky Sport Now offers all games live as well as pre- and post-match commentary and highlights. Their plans start at $19.99 for weekly, or $39.99 for monthly. 
Watch boxing on a livestream 
Support our world-class Kiwis in the boxing ring this year, with live matches streaming on both Sky Sport Now and Spark Sport. 
First up are UFC superstars Conor McGregor vs Dustin Poirier, and Kiwi Dan Hooker vs Michael Chandler on 24 January. Then in February tune in for heavyweights Joseph Parker vs Junior Fa on the 27th.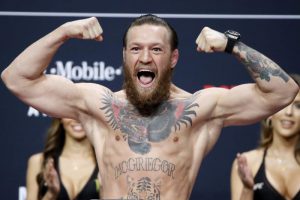 John Locher/Associated Press
Where can I watch it & What does it cost? 
Both Sky Sport Now and Spark Sport are offering these matches on a pay-per-view model, meaning that even if you already have a subscription to either service, you have to purchase "tickets" to these events separately. 
Spark Sport will host the Parker vs Fa match online for $49.99. 
Sky Sport Now will host the McGregor vs Poirier and Hooker vs Chandler matches for $39.95. 
Watch NBA / NZ Basketball live online 
Whether you're into local Kiwi basketball or watching our local Steven Adams in the NBA, all the hoop action you could want is online. 
Catch the Tall Blacks in the FIBA Asia Cup qualifiers from February 15-23, then the FIBA Olympic qualifiers from June 29-July 4. The Tokyo Olympics are scheduled for 23 July to August 8, barring any major Covid setbacks. 
Meanwhile, the Tall Ferns will be playing in the FIBA Women's Asia Cup from September 25 – October 3. 
The NZ NBL kicks off in April with the Otago Nuggets vs the Wellington Saints on the 24th, and carries us through autumn until the final on July 23. 
From NZ, the NBA is available to view in three different places: on the official NBA League Pass website, Sky Sport Now, and Spark Sport. 
Where can I watch it & What does it cost? 
The NZ NBL is available to stream on Sky Sport Now, for $19.99 per week or $39.99 monthly, which gets you access to all Sky Sport Now channels across all of your devices. 
Watch the NBA live online with a Team Pass (just watch your team's games: $20.99 per month or $179.99 for the year), or a League Pass (watch every game of the season: $259.99 for the season). 
Looking for something else?  
Almost every sport in the world now has an online presence, with matches and events livestreamed to a global audience as they happen. 
If you're not into the big players on the Kiwi sports scene, you can still see your favourite events easily online from the comfort of your couch: 
Don't miss a minute of the action with Wireless Nation's range of home, rural, business, and mobile internet plans. Wherever you are in New Zealand, we'll get you connected.