Best travel apps for your New Zealand road trip
Travel tech must-haves for your New Zealand road trip
Back in Jack Kerouac's day, life on the road meant disconnecting altogether. Now, thanks to the advancement of modern technology, you can make the most of the latest inventions, with the wind in your hair and the sand between your toes. 
Though the flood of technology into every aspect of life is a hotly contested topic, the right high-tech travel accessories can be a true gift to any New Zealand road trip. They can save you time, enhance your experience and give you more freedom to explore.
Plus, some of these gadgets are so nifty they'll have you feeling like a modern-day spy. And, we're sure if Jack Kerouac had access to Spotify, he would have been all over it.
From the best travel apps to Kindles and wireless modems, we've put together a list of tech must-haves for life on the road.
Get up to speed on the best travel apps
The best travel apps will turn your phone into the best travel buddy. Okay, maybe not the best, but close. Most of these apps were invented by fellow travellers who knew exactly what their road trip was missing.
Not only can these apps can save you time and frustration, they can add to the magic of your experience on the road.
MAPS.ME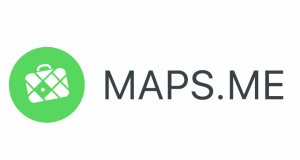 Gone are the days of heated arguments over directions and getting lost in the middle of nowhere. With mobile offline map app, MAPS.ME, you don't even need to be online to get access to fully detailed maps.
Simply download the area or city you know you'll be travelling too while you do have Wifi, and you'll have full access once you're 'off the grid'.
Spotify
Never before has the best music in the world been so readily available – or personalised! With Spotify, you can listen to albums and artists, make playlists, or let the app pick for you. You'll be surprised at how well it knows your taste.
Forget about skipping CDs or sifting through local radio stations. This app gives you the perfect tunes for every moment, from windows-down-open-road-singalongs to rainy morning acoustics.
CamperMate
One of the best travel apps for any New Zealand road trip, this app is an up-to-date guide for all those things that matter most to travellers.
It features the locations of campsites, public toilets, rubbish bins, free wifi, showers and supermarkets across the country, and it's updated by other travellers.  Plus, it's free!
Keep the internet at your fingertips with a wireless modem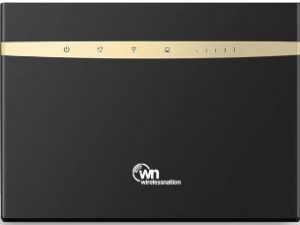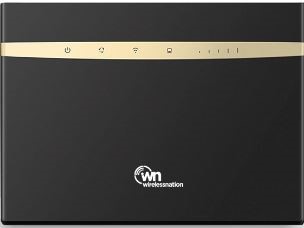 There's no denying the benefits of Wifi, so why not bring it with you on the road? Keep in touch, download books and movies, find secret local spots or track down an emergency campervan repair shop.
Whatever you need to jump online for, a wireless modem will keep you from being left in the lurch.
Wifi has seriously changed the road trip game, in the best way!
Explore for longer with a power bank charger
Never be caught out without battery. A power bank charger gives you more freedom to explore: you can go for longer without having to enter civilisation (if that's what floats your boat).
Keep your phone, camera, kindle or any other small device going to see you through those days where you'd just rather stay unplugged.
Track down the keys with Tile Mate
One downside of life on the road is that when things get messy, they get messy fast, and it can be hard to keep track of all your belongings. Tile Mate is a bluetooth tracker that helps you locate your keys – or anything else that tends to get lost in your mobile home! Just download the app, attach it to your keys (or map, or pet) and track its location with your smartphone as needed.
The humble Kindle
Though they caused outrage amongst book-lovers when they first came out, these nifty devices have become one of the most loved travel accessories. They've even managed to convert some of the most die-hard paperback fans.
One Kindle can store up to 2000 books, and you can even share your them from your account with family and friends. They're lightweight with a great battery life, and have features that allow you to add notes and bookmark pages.
If you've got your wireless modem fired up, you can even look up the meaning of words on your Kindle. Word to the wise: get the version with a backlight for those late night reading sessions.
For the non-believers? One of these days they'll invent one with that 'new-book smell'.
Whether you want to find the best playlist for your adventure or stay in touch with family and friends, Wireless Nation will keep you connected every moment of your New Zealand road trip. Check out our Wireless Broadband or NZMCA member packages to make your travel experience the best it can be.