Access to reliable Voice and SMS services where no traditional cellular networks exist is simple, using Wireless Nation's Satcom options.
We provide high quality handsets from leading manufacturers, Iridium© and Inmarsat© and competitive calling plans designed to keep you in contact with your business, family, friends and emergency services anywhere in the world.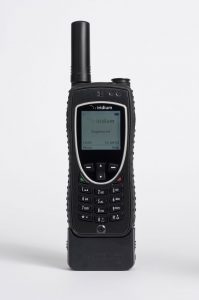 Iridium Extreme
Unparalleled reach. In hand, everywhere.
It's time to raise expectations of what a satellite phone should be. Iridium Extreme® combines location awareness, a fully integrated SOS button with included emergency response service, and market leading toughness — letting you take durability, reliability and versatility with you in hand, all over the world.
Price: $2,150.00 +GST
Excludes Freight
Learn More
In Touch
Iridium Extreme® is built with the same reliable voice and data capability that users have come to trust from the only real mobile, real global satellite communications company in the world. But Iridium Extreme doesn't stop there.
Feature-Rich
Iridium Extreme is engineered with an expansive feature set and wide range of accessories, providing people with more
opportunities to connect and keep in contact anytime, anywhere.
On Track
Iridium Extreme offers the fully integrated services of customisable GPS, Online Tracking and Emergency SOS with notication. More than a phone, it is a real mobile, real reliable tracking device with truly global coverage.
Integrated Tracking
Through accredited online portals, Iridium Extreme offers an open development platform for partner-developed location-based solutions providing real time tracking to increase business efficiencies, improve military and emergency response, track critical assets or simply keep family and friends up-to-date.
Access users through on-demand
tracking
Monitor employees en route through
position updates and geo-fencing
Use scheduled check-ins to instruct daily missions
Let family and friends track your location online through social network updates
Ensure safety of remote personnel
Disable tracking on demand for stealth operations
Using Google MapsTM, Iridium Extreme even allows you to send an SMS text message with your exact location coordinates to anyone, from anywhere on the surface of the planet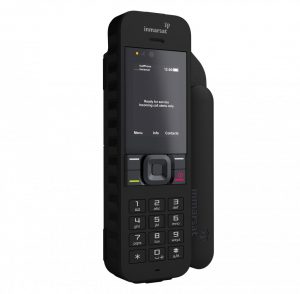 IsatPhone 2
IsatPhone 2 is a tough phone for a tough world.
The robust handset has been engineered to cope with anything that nature can throw at it – from searing heat to icy blasts, desert sandstorms or monsoon rain.
Price: $1,900.00 +GST
Excludes Freight
Learn More
IsatPhone 2 is a tough phone for a tough world. The robust handset has been engineered to cope with anything that nature can throw at it – from searing heat to icy blasts, desert sandstorms or monsoon rain. It offers unrivalled battery life – 8 hours of talk time and up to 160 hours on standby.
Together, IsatPhone 2's design and capabilities – including safety features  – make it ideal for the most demanding of users in sectors such as civil government, oil and gas, NGOs, and media.
All the features you need
Dependable connectivity
High voice quality
Voicemail, text and email messaging
Extended battery capacity
Assistance button – sends GPS location data and
text to pre-set emergency number
Tracking – sends location information
Bluetooth for hands-free use
Incoming call alerts with antenna stowed
Ergonomic and ruggedised handset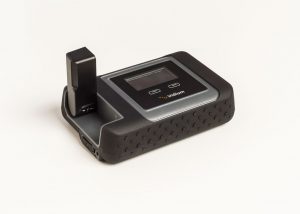 Iridium GO!
Iridium GO!® creates the first ever reliable global connection for voice calling and text messaging using your own smartphone or tablet, as well as provides enhanced data capabilities offered through optimized apps to meet your unique needs.
No worries. No roaming charges. Just connected and in touch wherever you are, whenever you need, with the devices you rely on every day.
Price: $1,499.00 +GST
Excludes Freight
Learn More
Iridium GO! is critical connectivity for all. No matter who you are, the ability to conduct business, connect with friends and family, access information, respond rapidly to any situation or simply stay in touch is critical, particularly beyond the reach of terrestrial networks.
Iridium GO! simplifies global communications for:
Recreational Marine
Adventurers and explorers
Emergency and first responders
General aviation
Remote residents and vacationers
Government and NGOs
Foreign missions
Military operations
Global and business travelers
Executives and diplomats
Global enterprise
Anyone out of cellular range
Iridium GO! enables satellite connectivity for your mobile devices where terrestrial networks cannot. Simply flip up the integrated antenna and the battery-powered unit connects quickly and automatically to the Iridium LEO satellite constellation, enabling connectivity for your smartphone or tablet within an approximate 30 meter (100 foot) radius. You can easily connect and operate multiple devices within this area using the Iridium GO! applications.
Versatile
Iridium GO! supports a full range of global communications using optimized apps:
Voice calls
Text messaging
Email access
Weather updates
Customized third-party apps
Emergency alerts (SOS)
Photo sharing
GPS tracking
Posting to Facebook/Twitter
Mobile
You can take Iridium GO! anywhere. It's small enough to fit in your pocket and, like other Iridium devices, tough enough to withstand rain, sand, dust and rough use. It can be carried, easily stowed in your backpack, or used in vehicles, aircraft and boats for mobile applications.
Innovative
Combining the best that both satellite and cellular phones offer, Iridium GO! is an industry first in a whole new category of personal satellite connectivity devices. It is also a powerful development platform for Iridium partners to build optimized applications, extending communication capabilities even further in remote locations.
Affordable
Iridium GO! is an affordable solution for truly global connectivity. It leverages and extends your existing trusted devices, is compatible with Apple® and AndroidTM operating systems, and eliminates roaming charges. It allows connections to be shared among multiple users and is supported by affordable rate plans that keep voice and data costs reasonable.
Robust Line of Accessories:
External antenna, wall mount bracket, outdoor power cable, and carry bag (sold separately).